DUPLEX IPTV offers a free 7-day trial at the beginning of the first installation. After that, the customer must pay :
The six-month subscription costs only 0,99 $
The one-year subscription costs only 1,99 $
DUPLEX IPTV activation will be processed in the application developer portal: voir plus
In this tutorial, learn easily by following these few steps how to install and use DUPLEX IPTV on your Samsung , LG smart tv , Box android, Amazon Fire tv:
DUPLEX IPTV is another IPTV subscription player that allows users to view their IPTV Subscription information, download content to your Android device for later viewing and schedule Live TV recording.
This application is the new application for the new generation of Samsung and LG TVs, in this article we will explain how to download and configure the application using an M3U playlist file in order to receive IPTV on your Smart TV.
Find the mac address
To add a playlist or connect the application to your IPTV Subscription, install the application and click on "Add Playlists"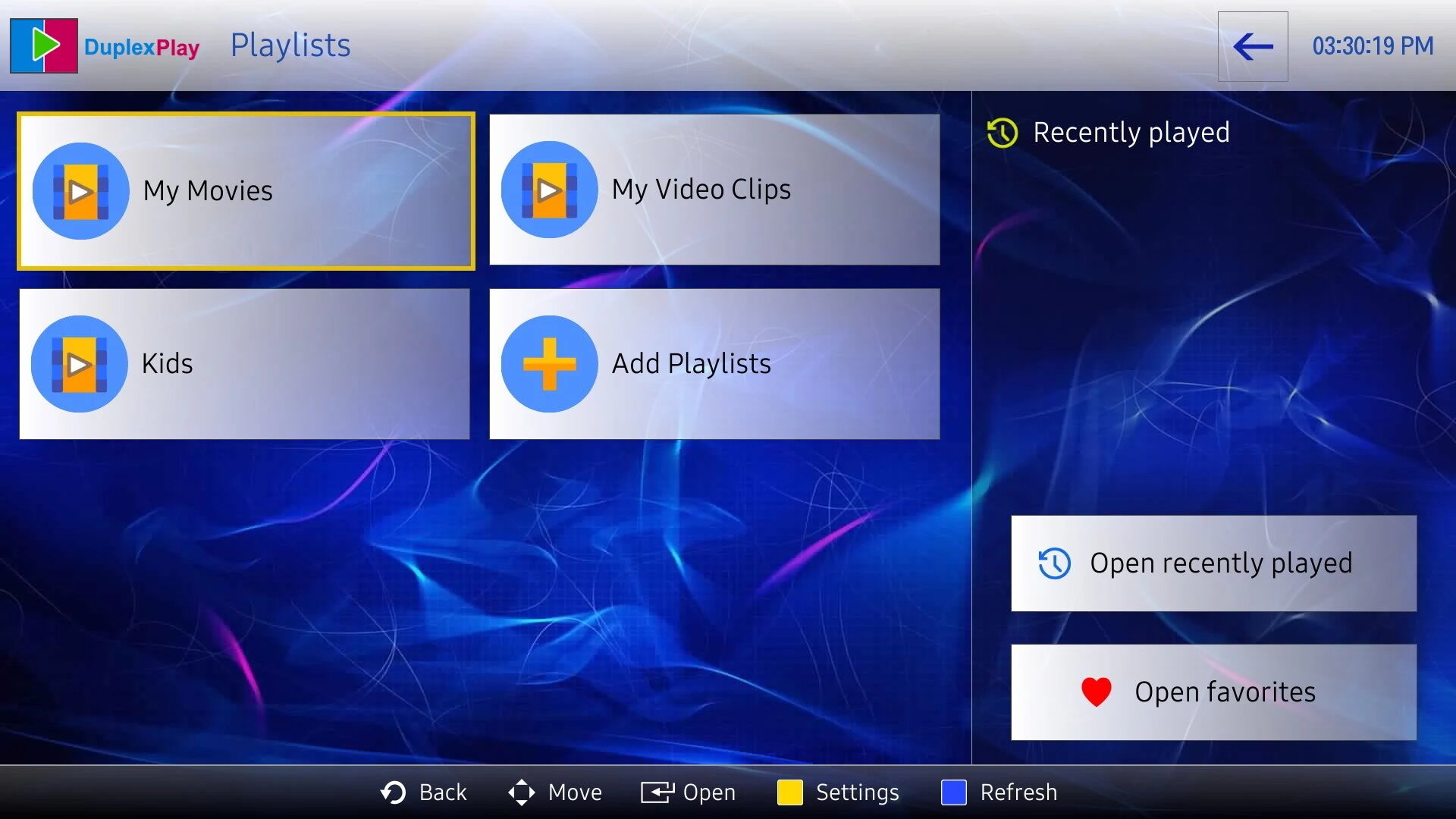 Then you will have a page inviting you to add your playlist, you have to go to this site edit.duplexiptv.com
Please note the two codes "device ID" and "Device key"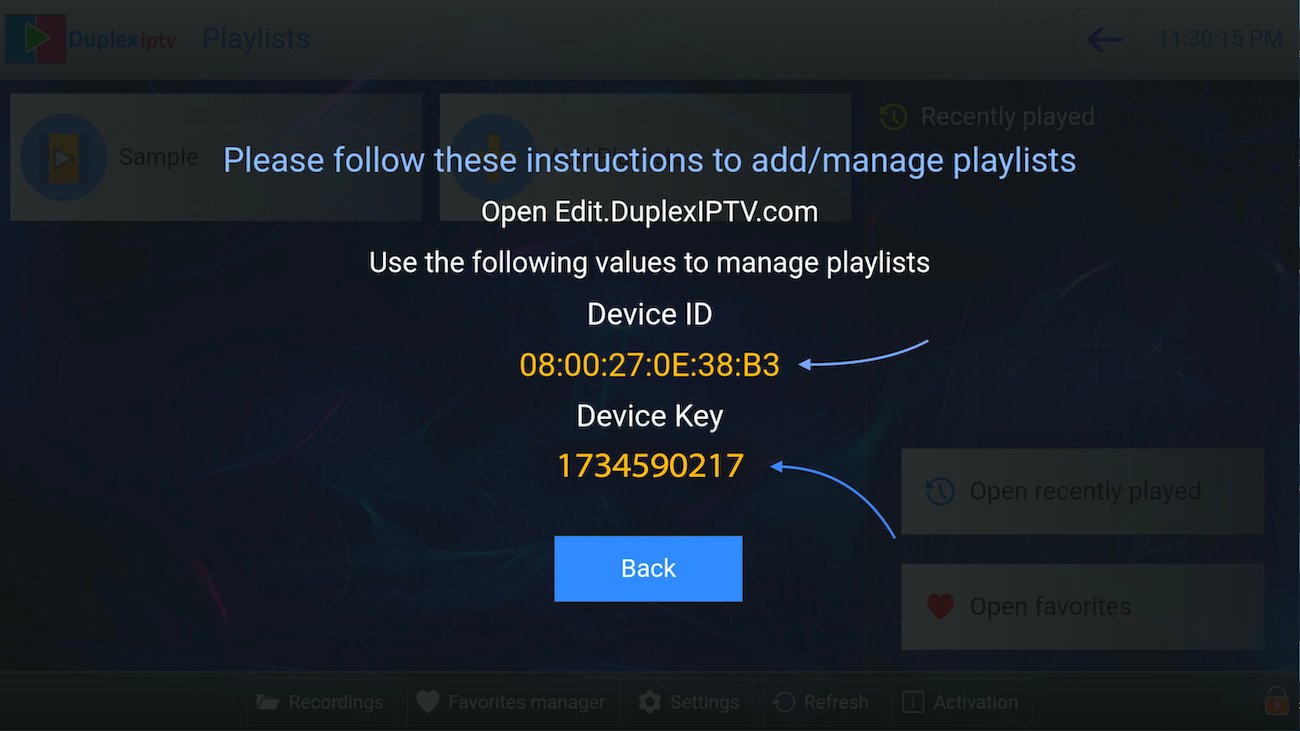 Open the edit.duplexiptv.com page using your browser and enter the Device ID and Device key in the fields and check the Captcha check and click Manage playlist:

Then click on the button Add playlist
Enter the m3u link provided during our IPTV Subscription then click on the save button.
Now go back to the Duplex IPTV application and press the blue remote control button or Reload / Rafraichir
Press the name of the playlist you have chosen to access the content of your IPTV subscription.
You can now take full advantage of your IPTV subscription and enjoy many benefits of this great application.
It's time to buy an iptv subscription for DUPLEX IPTV, order here :

DUPLEX IPTV SUBSCRIPTION