IPTV SMARTERS / PRO is a free app giving you access to your live IPTV subscription, including movies or series. This application is compatible with several media such as the android box, SMART TV LG, phone or tablet.
In this tutorial, learn easily by following these few steps how to install and use IPTV SMARTERS/player on your Samsung , LG smart tv , Box android, Amazon Fire tv:
Just go to your device's play store, look for IPTV SMARTERS / player, download and install it.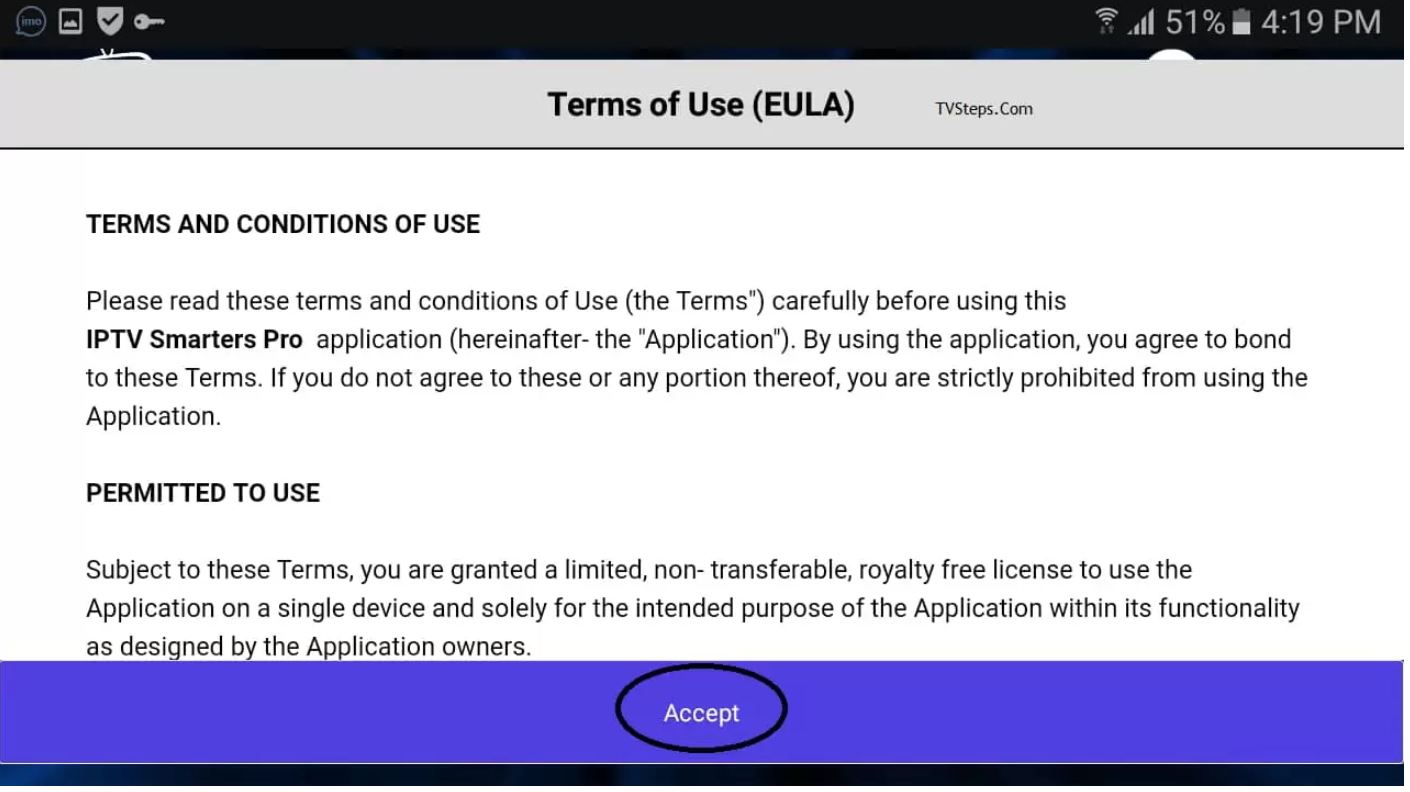 Add a user
Click + or Add user to configure IPTV SMARTERS / player.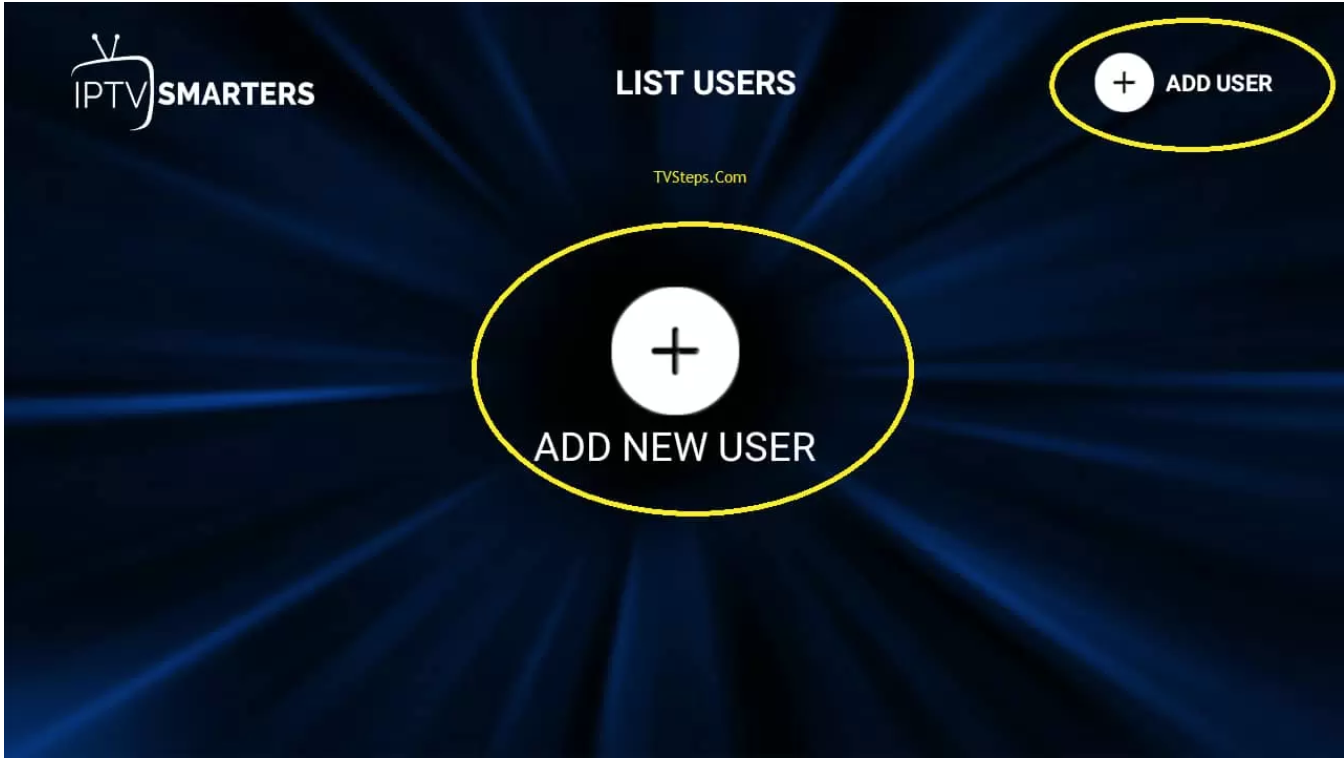 Select connection with api Xtream codes.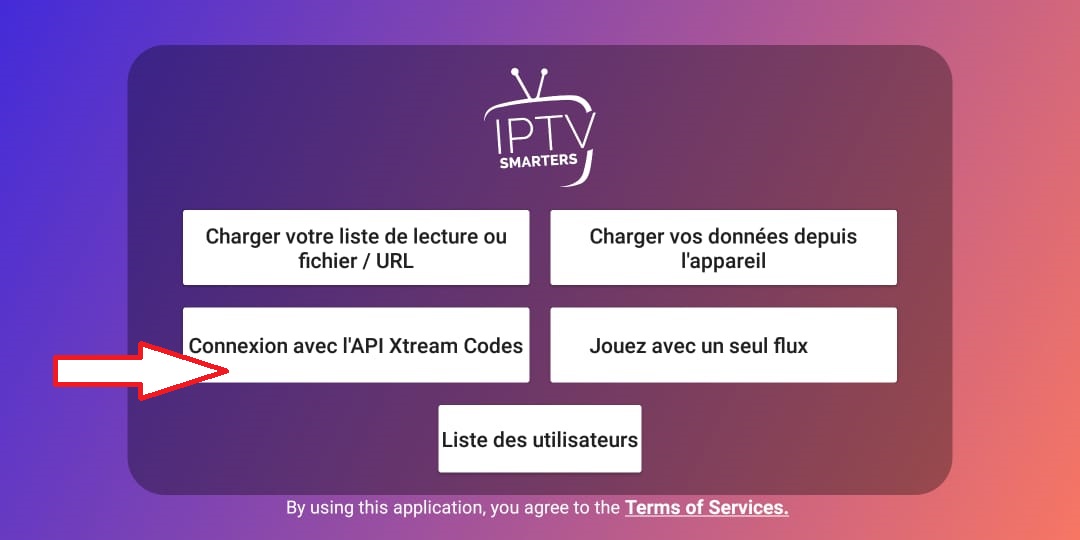 Fill out the form
Enter the identifiers of your IPTV SMARTERS / player subscription: Name, Username, Password and Server URL.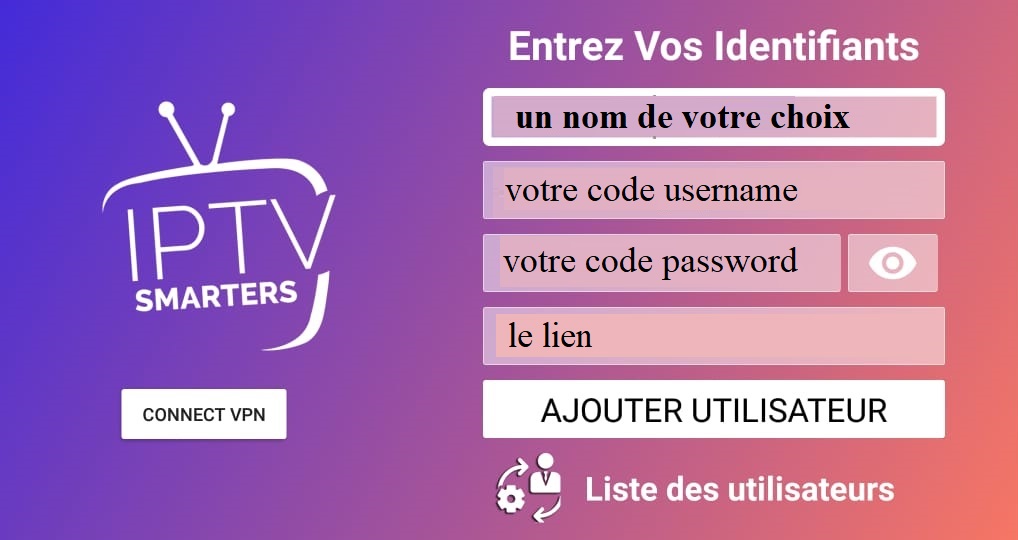 Select your profile:
You are successfully connected and are now on the dashboard. Here you can see many options such as LIVE TV, FILMS, SERIES, INSTALL EPG, REGISTRATIONS, CATCHUP and 4 icons above of users, settings, account information and notifications. You can simply click on Live TV and enjoy the services.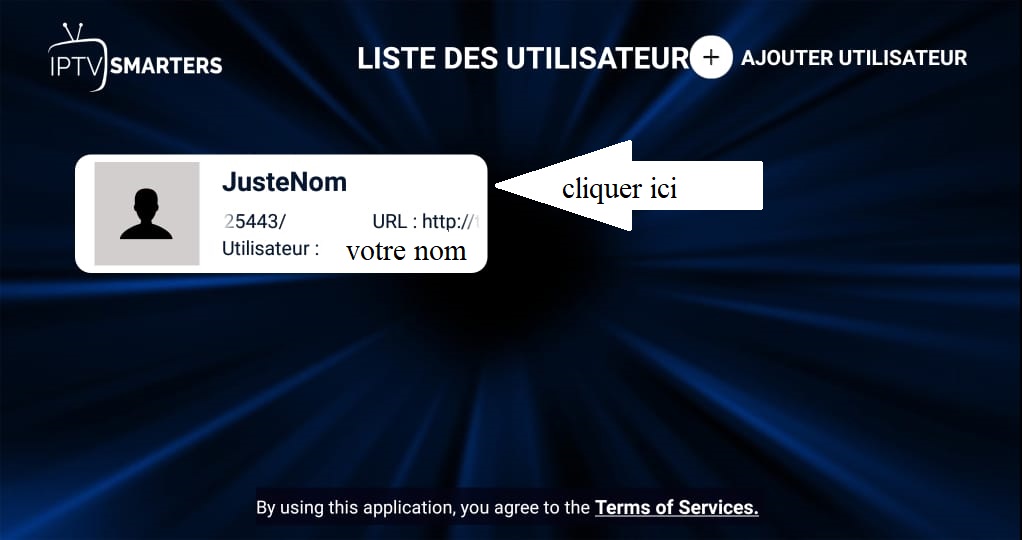 Install EPG:
Click Install EPG available on the dashboard to automatically start loading EPG. Just click on it and there's nothing more to do here.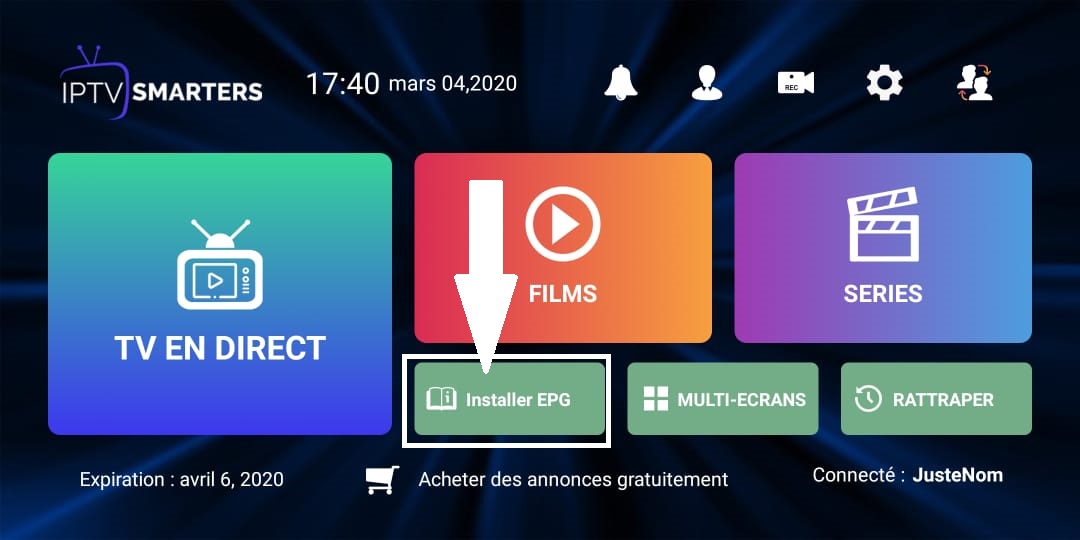 Click on Live TV.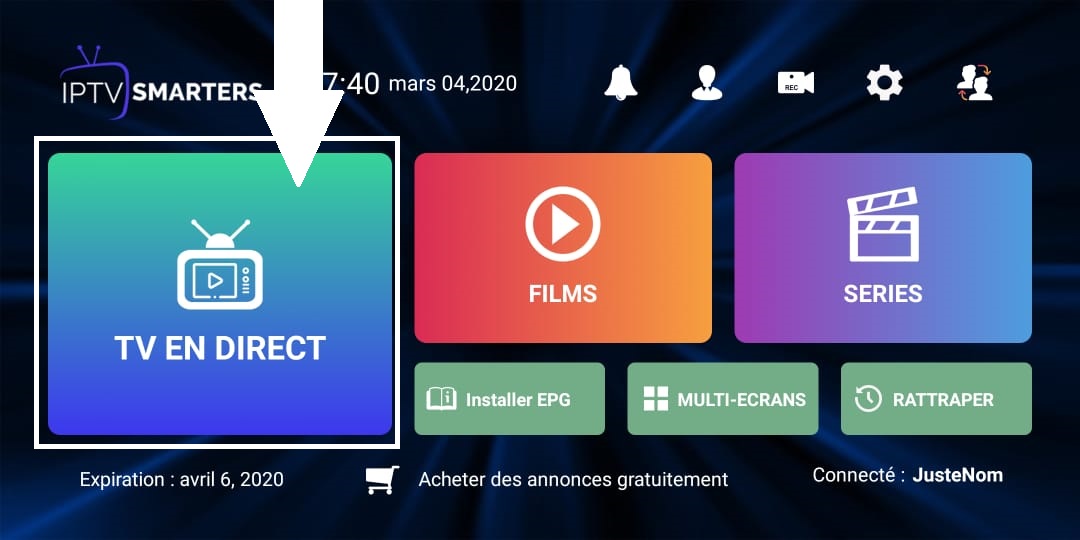 The options to use on IPTV SMARTERS / player
You can press the tab button and get quick access to some interesting features, including EPG and list updates.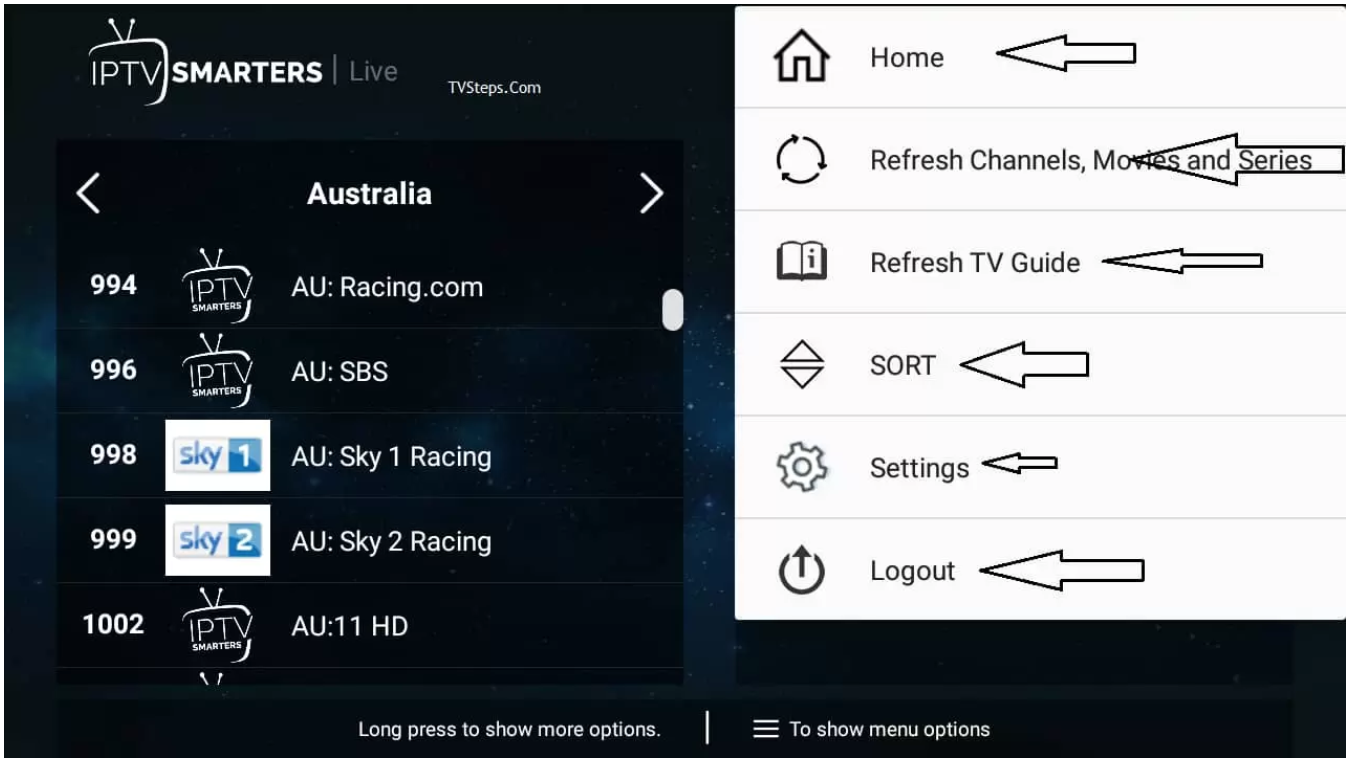 Feature List IPTV SMARTERS / player :
Easy to use and intuitive design
Organization of the playlist by channels and vods, replay of channels, EPG timeline ...
Search for channels and vods.
Contains 2 built-in players and possibility to use VLC and MX Player as external player.
EPG (TV guide) and automatic logos for TV channels
Information about Vods: Synopsis, Movie and series posters, notes ...
Favourites list
Subscription information: Subscription status, expiration date ... etc.
Works with or without m3u (thanks to the API Xtream-Codes)
New! IPTV Smarters Player is available for Samsung and LG Smart TVs (On US store).
Update your iptv playback on IPTV SMARTERS
It's time to buy an iptv subscription for IPTV SMARTERS / player, order here :

IPTV SMARTERS / player SUBSCRIPTION