SET IPTV offers a free 7-day trial at the beginning of the first installation. After that, the customer must pay 15,30 euros to activate it forever. SET IPTV activation will be processed in the application developer portal: see more
In this tutorial, learn easily by following these few steps how to install and use SET IPTV on your Samsung and LG smart tv :
Turn your Smart TV on.
Don't forget that your television must be connected to the internet if you want to download applications.
Find the SET IPTV application :
In the "Most Liked" category, select the "SET IPTV" application. The application page opens.
Appuyez sur Installation.
Once on the application page, click on Download, then on Installation and finally on Run. That's it, you have recovered the SET IPTV application on your Samsung TV.
Please note that the application is not free of charge, but it offers you a 7-day trial period.
The price will be of the application " SET IPTV " is 15.30€ to be paid only once on the developer's site : 👉
Once the process is complete, you will be taken directly to the SET IPTV application page and you will be able to start using it.
If you want to configure your IPTV subscription on your own here are the steps:
Go to the website SET IPTV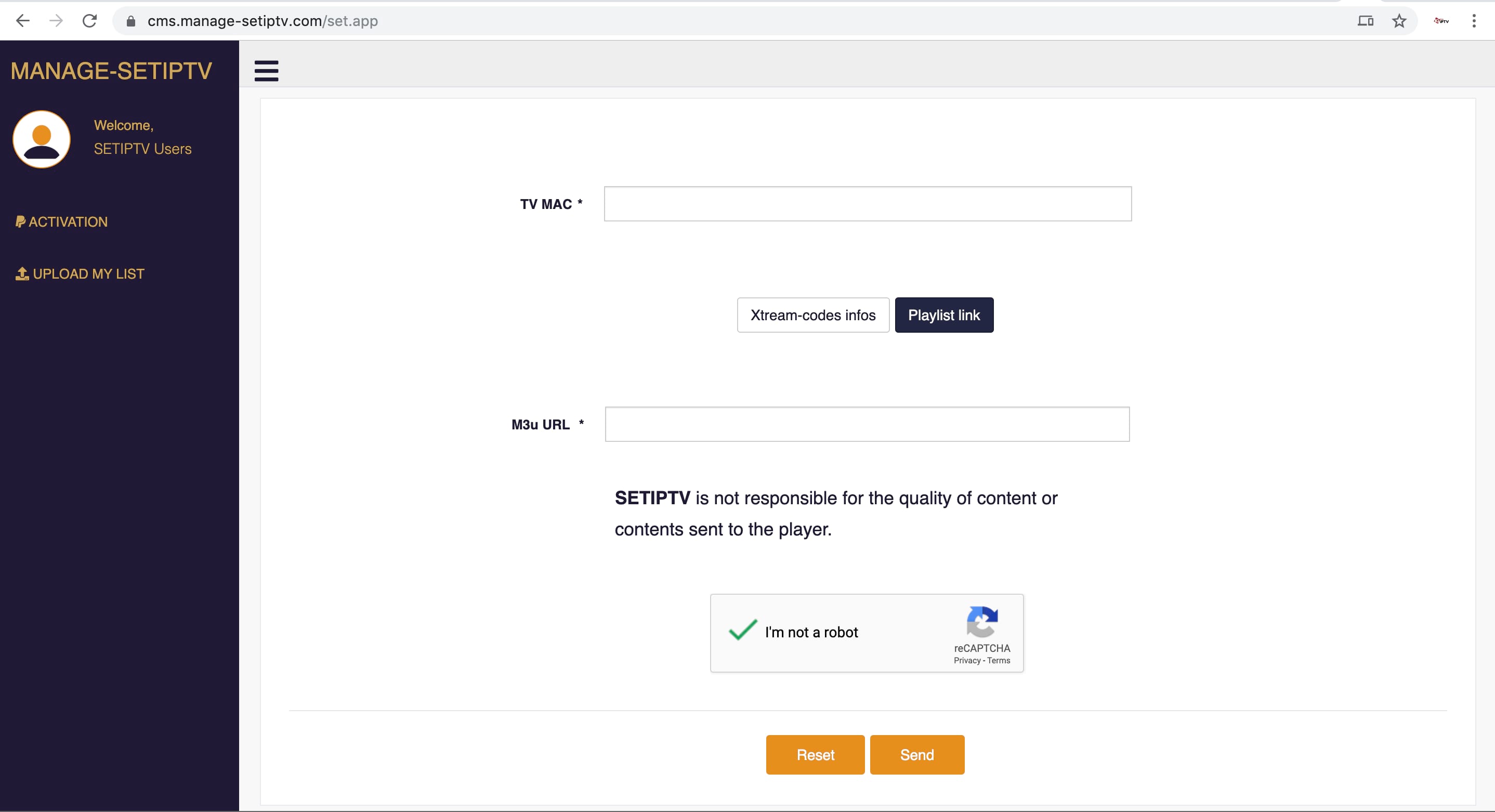 TV MAC * : You put your mac address here
M3u URL * : You put the m3u link provided by our support
click on SEND to upload your playlist
Restart your application now to enjoy live channels! 😊
It's time to buy an iptv subscription for the SET IPTV , order here :

SET IPTV SUBSCRIPTION