VLC PLAYER is a Free app giving you access to your live IPTV subscription, including movies or series. This application is compatible with several media such as the android box, Macbook, Windows.
In this tutorial, we will show you how to install and configure IPTV subscription on VLC PLAYER
VLC PLAYER is one of the best applications of the iptv for computers, this article explains how
Download VLC on your device
to download the m3u file please click on the m3u link of your iptv subscription provided by our support team
Make sure that the m3u file has been loaded on your computer.
Right click on the m3u file to open it with VLC
This operation may take a few seconds depending on your internet connection.
To have the list of all the channels
You must then click on the button indicated below, and you're all set.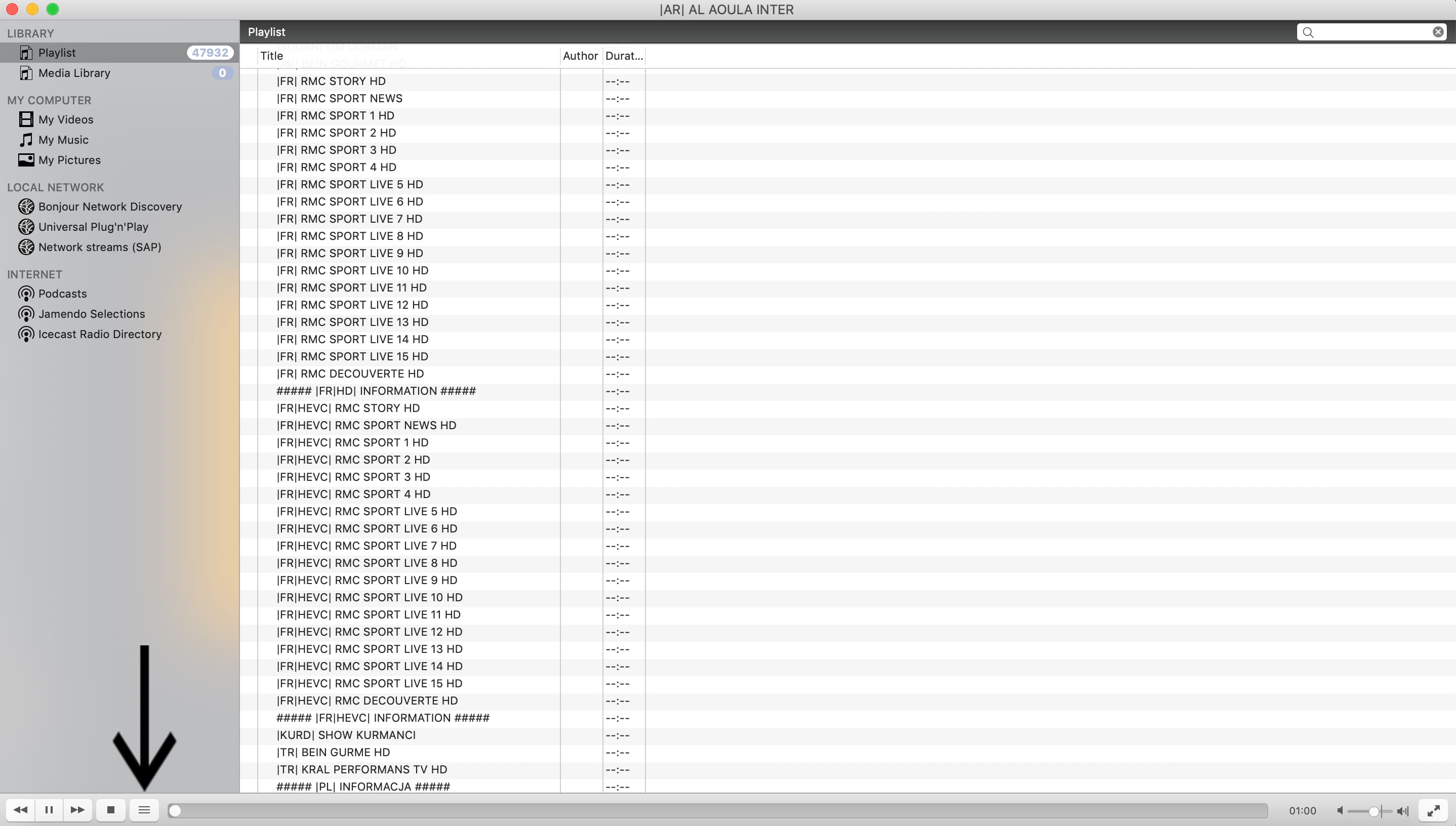 Click OK and enjoy the live channels!
It's time to buy an iptv subscription for VLC PLAYER, order here :

IPTV VLC SUBSCRIPTION